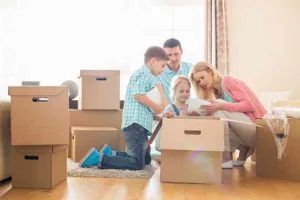 Dosti Packers and Movers Hadapsar is, one of the leading companies for packing and moving services. We provide you a perfect solution for House Shifting Services Hadapsar Pune, household and corporate office moving services. Dosti movers and packers in Pune is the company which fulfill all your requirements about Shifting.
We focus on customer satisfaction so don't get worry about your stuff and goods here. We have our own transport services and our own agenda to work. Dosti packers and movers team will always there to provide you a quality service and excellent work.
Home Shifting Service Hadapsar Pune have all the advance techniques and new work strategies which help you to get your home shifting easy and hassle free. Relocation of home is very discriminating and complicated work because here small things carry a lot of assessment. With Dosti Trusted Packers and Movers Hadapsar Pune all things get easy our team will give justice to your goods and stuff. Each tiny thing gets proper packaging with Dosti packers and movers Pune.
Top Packers and Movers Hadapsar Pune Provide a packing and moving service in all areas of Pune City & we also have our own transport facility in terms of shipping and airline. Packers & Movers Hadapsar is providing standard service to our esteem customers.
No need to empty your drawers and Wardrobe our best team will take care of your each and every thing. We provide you smooth packaging and we will always take care of your goods safety. "Move your goods safely" is our motto and we always tried to fulfill it.
Packers and Movers Hadapsar Pune:-
We are entered the field of packers and movers with a vision and a mission to 100 % free customers from the whim of transporters. Earlier, the belongings of a small family on the move could not even fill half the volume of the automobile. And they had to pay for the entire automobile area.
We shift your belongings quickly and efficiently by incorporating top-quality packaging material, dedicated staff, world-class technology.
Local Packers and Movers Hadapsar Pune provides wide range of relocation services in India. Dosti Packers and Movers offers residential relocation, company shifting, office shifting, unpacking and rearranging services, loading and unloading of products, escorted transportation services, domestic relocation, safe and secure relocation service.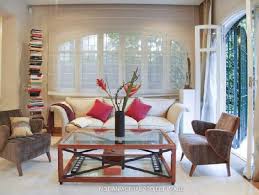 Hadapsar is the a sprawling suburb of Pune at eastern side area. proximity to near Magarpatta city and Amanora  Park and  close to the Mumbai –Hyderabad highway (east) and fastest growing little suburb area of Hadapsar like Mundhwa, Undri and Bhekrai Nagar which make it one of the most affordable suburbs for professional as well as resident of the city .
When your planning to relocate to Hadapsar but one thing abusively come in your mind how to relocate with your valuable small to big goods without thinking about it too much so you are right here at Dosti packers and movers.
Packers and Movers Hadapsar Pune is a national company with offices in Hadapsar network for any type of relocation services. We offer a wide range of packing & moving services which will remove all the troubles of moving, put customer satisfaction and a positive vision of our client is the mark of compliance of companies with the help of expertise network across Hadapsar.
Loading & Unloading Services The stacking and emptying of items are managed most extreme care & security, consequently, requesting a great deal of mastery. Our talented experts do the entire running and emptying exercises professionally while moving family items, electronic and other costly items, mechanical or corporate items. We have a specialist group to watch out for it.