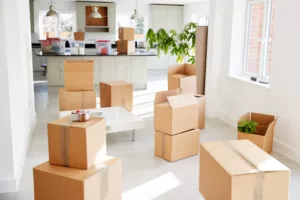 Dosti Packers and Movers Rahatani is an India based organization that performs professional Packers and movers, according to Clients requirement. We offer full comprehensive workplace moving solutions to small, mid-level, MNC organizations. Client's satisfaction is the first priority for Rahatani packers and movers and that create us best on it.
Household Moving Services Household products packing and moving: – Moving of products cannot be secure if products are not loaded completely. So create sure before moving that your products are completely loaded. For secure appearance we use Thermocol piece, Air Percolate piece, Stretch and Shrink Wrapping, Polythene and Closing Tape. By using these components we protect your useful belongings from getting damaged at the time of Moving.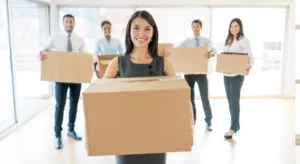 Car carriers Service & Transportation Car carriers are the heavy automobiles that can be loaded with automobiles for their distribution. Car is the most valued product that one has. Hence the concern for its secure delivery is natural. We help allay the concerns by obtaining secure transportation of automobiles by providing modern car carrier solutions. Trailer automobiles and container automobiles are especially designed for moving automobiles. Cars are picked from client's workplace and residential and delivered right at the preferred place.
Loading & Unloading Services The loading and unloading of products are dealt with utmost care & safety, thus, demanding a lot of expertise. Our skilled professionals do the whole running and unloading activities very professionally while shifting family products, electronic and other expensive products, industrial or corporate items. A team of managers always keep a keen eye on the whole function.
Packers and Movers in Pune Rahatani provides wide range of relocation services in India. Dosti Packers and Movers offers residential relocation, company shifting, office shifting, unpacking and rearranging services, loading and unloading of products, escorted transportation services, domestic relocation, safe and secure relocation service.
Contact Us:
Contact Name: Mr. Sachin
Address :-
SNO- 34/2B, Gajanan Nagar , Near Jivan Jyoti Hospital, Kalewadi Phata, Rahatani, Pimpri-Chinchwad
Pune-411017
Maharashtra (India)
Mobile: 09503142021, 09503142288