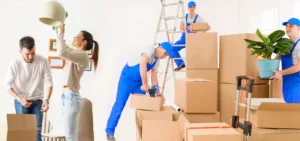 Dosti Packers and movers Wagholi Pune Provides you a excellent quality facilities for relocation of your home, office, workplace, IT hubs, shops and so much about Moving Process and Packing Material services. Wagholi is a highway based place in Pune and from there we provide you Packing and Moving Services in all over India as well as worldwide. We have very hard working and smart people in our list of Best Packers and Mover's Wagholi & they are well known for their keen and sharp work. We believe in customer's satisfaction and their appreciation is our best achievement. We have work in this area since several years and now we are renowned Cheap Packers and movers Wagholi Near me .
We provide all the relocation related services to you with very reasonable rates with Hassle Free and we have our own transportation facilities. In home relocation we take care of your all tiny things to big vehicles because we know the importance of your precious things and the memories related to all articles. So moving goods safely is our principle and we work accordingly.
If you are looking for Packers and Movers Wagholi Price ? then Dosti packers and movers in Wagholi is best option for you. With our expert team you will get a superb experience of packaging and relocation. You will get a safe and sound shifting in your new place. We are trustworthy and customer oriented Moving Services in wagholi Pune. So have a look once and get experience of very secure and safe relocation with Dosti packers and movers in Wagholi.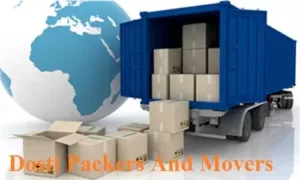 Packers and Movers Wagholi Near Me :-
We are entered the field of packers and movers with a vision and a mission to 100 % free customers from the whim of transporters. Earlier, the belongings of a small family on the move could not even fill half the volume of the automobile. And they had to pay for the entire automobile area.
Packers and Moves Wagholi Pune shifts your belongings quickly and efficiently by incorporating top-quality packaging material, dedicated staff, world-class technology.
Packers and Movers Charges Provides wide range of Home shifting Wagholi  in India. Dosti Packers and Movers Wagholi offers residential relocation, company shifting, office shifting, unpacking and rearranging services, loading and unloading of products, escorted transportation services, domestic relocation, safe and secure relocation service.